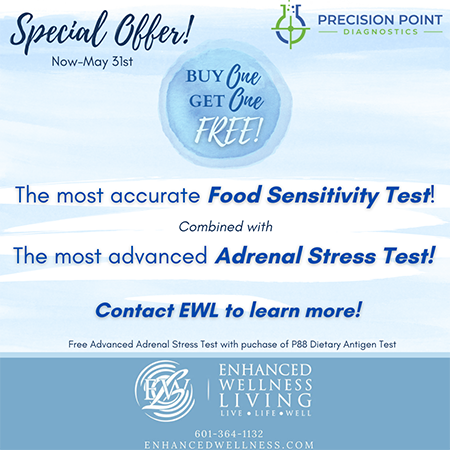 Test Don't Guess!
The keys to understanding your health are in testing and education! Understanding how your body responds to certain foods and stressors, and which of these are fueling your symptoms, will empower you to take control of your health.
The P88 Dietary Antigen Test gives you an in-depth look at your body's degree of immune sensitivity and severity of reaction to 88 common foods. Our immune system works to let us know when we have intolerances or sensitivities to certain foods.
Some of your favorite foods could be the culprits of some of your worst symptoms-Autoimmune conditions, constipation or diarrhea, weight gain, depression or anxiety, fatigue and poor sleep, gas and bloating, reflux, headaches, rashes, joint pain, inflammation, and more!
Now through May 31st, purchase the P88 Dietary Antigen food sensitivity test and receive a *free* Advanced Adrenal Stress test!
The Advanced Adrenal Stress Test is a thorough look at your stress hormones, which impact your mood, sleep, energy, ability to lose weight, immune system, metabolism, and other essential functions. This test helps you to understand the impact stress is having on your body.
Abnormal stress may show up in daily life as exhaustion, insomnia, anxiety, depression, inflammation, thyroid disorders, abdominal weight gain, and difficulty dealing with life's challenges.
We are proud to offer this special in collaboration with Precision Point Diagnostics! Our lead Nurse Practitioner, Kelly Engelmann, attended the Precision Point Lab Fundamentals Workshop presented by Dr. Cheryl Burdette where they discussed Detoxifying the Inflamed Patient, Cytokines, Histamine and Oxidative Stress.
Learn more abour our April-June Stress + Hormone Health Panel specials!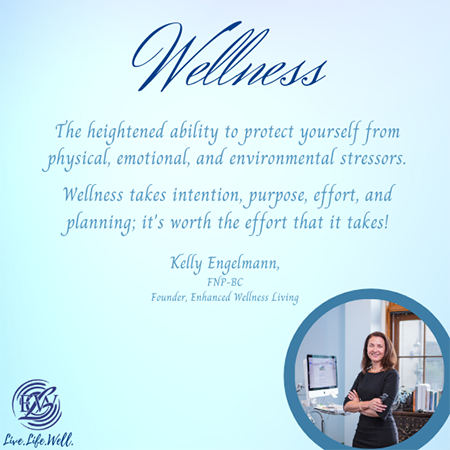 *These statements have not been evaluated by the Food and Drug Administration and are not intended to diagnose, treat, or cure any disease.
Enhanced Wellness Living is proud to have served our Mississippi community since 2004! Supporting Ridgeland, Jackson, Madison, Rankin, Olive Branch, Byram, Hernando, Starkville, Flowood, Bolton, Hinds, Brandon, Oxford, Canton, Cleveland, Clinton, Vicksburg, Yazoo, the Mississippi Delta and more! Not in Mississippi? We have patients who travel from Texas, Alabama, Louisiana, Tennessee, Georgia, Arkansas, and more for these life-changing procedures!