Our gift to you!  20% Savings on ALL* Supplements! 
One-day only, Friday, 12/20/19
Contact us to order!  601-364-1132 or Branch@EnhancedWellness.com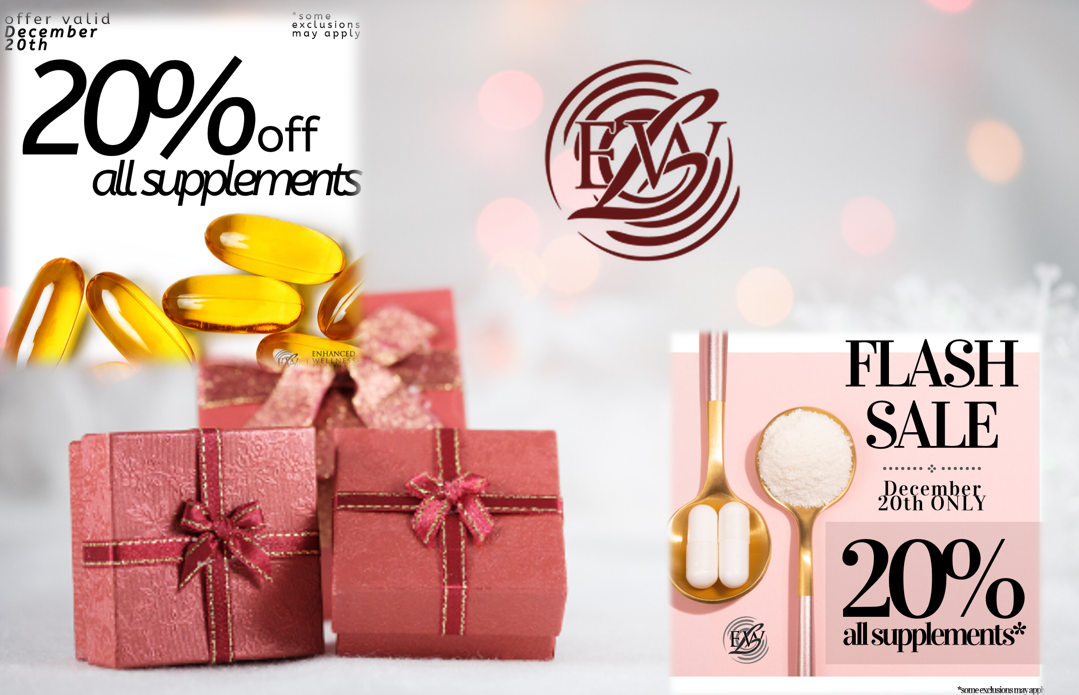 Save 20% on all* Supplements!  Our December Supplements of the Month support mental health, healthy sleep, reduce stress, and promote calming!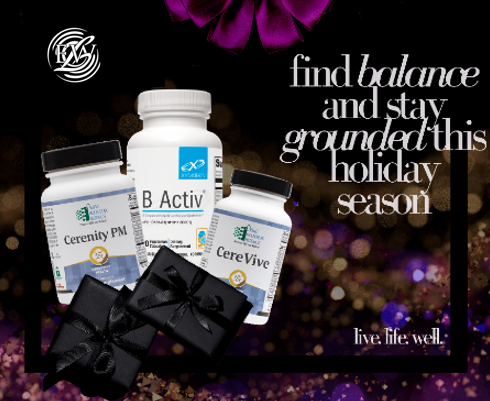 December 16th-20th take advantage of 20% savings on a Flu Prevention Supplement Bundle!
Kelly Engelmann, NP, and the team at Enhanced Wellness Living want to help you stay healthy throughout flu season!  Cold and flu season can sneak up on us with symptoms of muscle aches, body chills and heaviness, fever, fatigue, runny nose, headache, nausea, vomiting, diarrhea and more…..have no fear, natural flu prevention remedies are here!  Boost your immune system with this array of antioxidants, antimicrobials, and immunity supporting vitamins and supplements!  Mix and match any 3 of the following supplements, creating your own personalized bundle, and receive 20% off your purchase!  Consider taking one from each category to enhance your body's natural ability to protect itself and prevent the flu!
Antioxidants
Lypospheric Vit C
Selinoplex
Immune Support
Fit D
Orthobiotic
Zinc Glycinate
Colostrium
Antimicrobial
Viral Defence
Argentyn 23
Contact Branch to order on 12/20!  Branch@EnhancedWellness.com or 601-364-1132