November is Alzheimer's Awareness Month.  Kelly is dedicating the month to educating patients on identifying signs of Alzheimer's and effective lifestyle changes to prevent neurological disorders.
Join us for a variety of educational classes to create a lifestyle of health and wellness! Classes are included in your Membership and only $25/class for Guests!  Grocery Store Tour classes take place at the I-55 Kroger in Jackson.
Plus! Sherie Bailey Holland is hosting Holiday & Emotional Eating classes!  
Please email Branch@EnhancedWellness.com or call 601-364-1132 to register for all classes at least 24 hours in advance.

On November 2nd we have the honor of participating in the Colonial Heights Baptist Church Hearts of Compassion Fun Run!  The event supports the emotional, spiritual, and financial needs of those who are called to the ministry of adoption and orphan care.  Register to support the cause and compete with the EWL team!
"HOC is an amazing organization that we have proudly supported prior to our adoption journey.  Now as we are adopting, they have been a huge blessing as a matching grant provider in helping to fund our adoption and being another avenue that God is using to bring our daughter or son home.  Being on the receiving end of their work has shown us just how much it reams to a family wanting to give a child a forever home"
-Carrie & Jimmy Luster, EWL patients, HOC Supporters, Future Adoptive Parents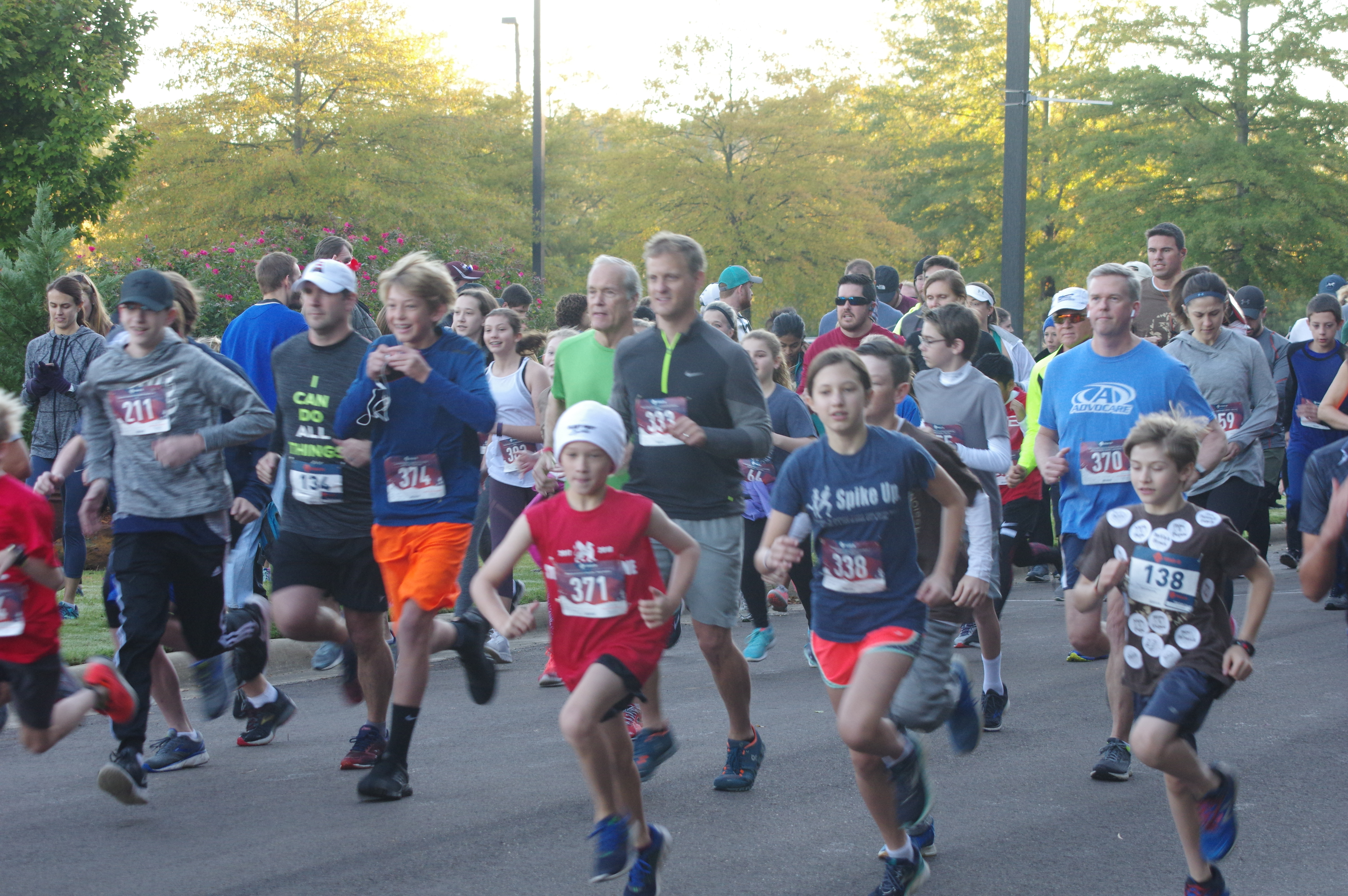 November Supplements of the Month: Supporting Brain Health!
Methyl Protect: This comprehensive formula supports Neurological and Cardiovascular health as well as the body's natural processing methods of estrogen, dopamine, epinephrine, heavy metals, and environmental toxins.  This combination of B  Vitamins helps maintain healthy levels of Homocysteine, which is a common amino acid in our blood.  High levels of Homocysteine are linked to brain dysfunction, cardiovascular disease, and psychiatric diseases, including coronary artery disease, dementia, depression, anxiety, Alzheimer's disease, and more.
MonoPure: Featuring natural fish oil that has 3x's the EPA/DHA absorption rate over standard fish oil this supplement supports mental health functioning, glucose and insulin metabolism, and cardiovascular health.  Supporting brain and neurological functions to prevent the decline in brain function and development of brain fog, dementia, and Alzheimer's disease.
November Lab Special & Highlights: Supporting Brain Health!
Homocysteine is an amino acid produce by the body and can be linked to eating meat.  High levels of Homocysteine lead to risk factors for brain atrophy, the degeneration of healthy cells, and indicate a Vitamin B deficiency.  Knowing and understanding your level allows for prevention of brain fog and disorders such as Alzheimer's disease.
Cyrex's Alzheimer's Linx:  Are you experiencing memory loss, difficulty finding the right words, misplacing items, or have a family history of neurological disease?  This test identifies people with greater risk for developing Alzheimer's disease and other brain diseases.  Early detection allows you to take your health into your hands and commit to effective lifestyle changes to treat and prevent Alzheimer's disease.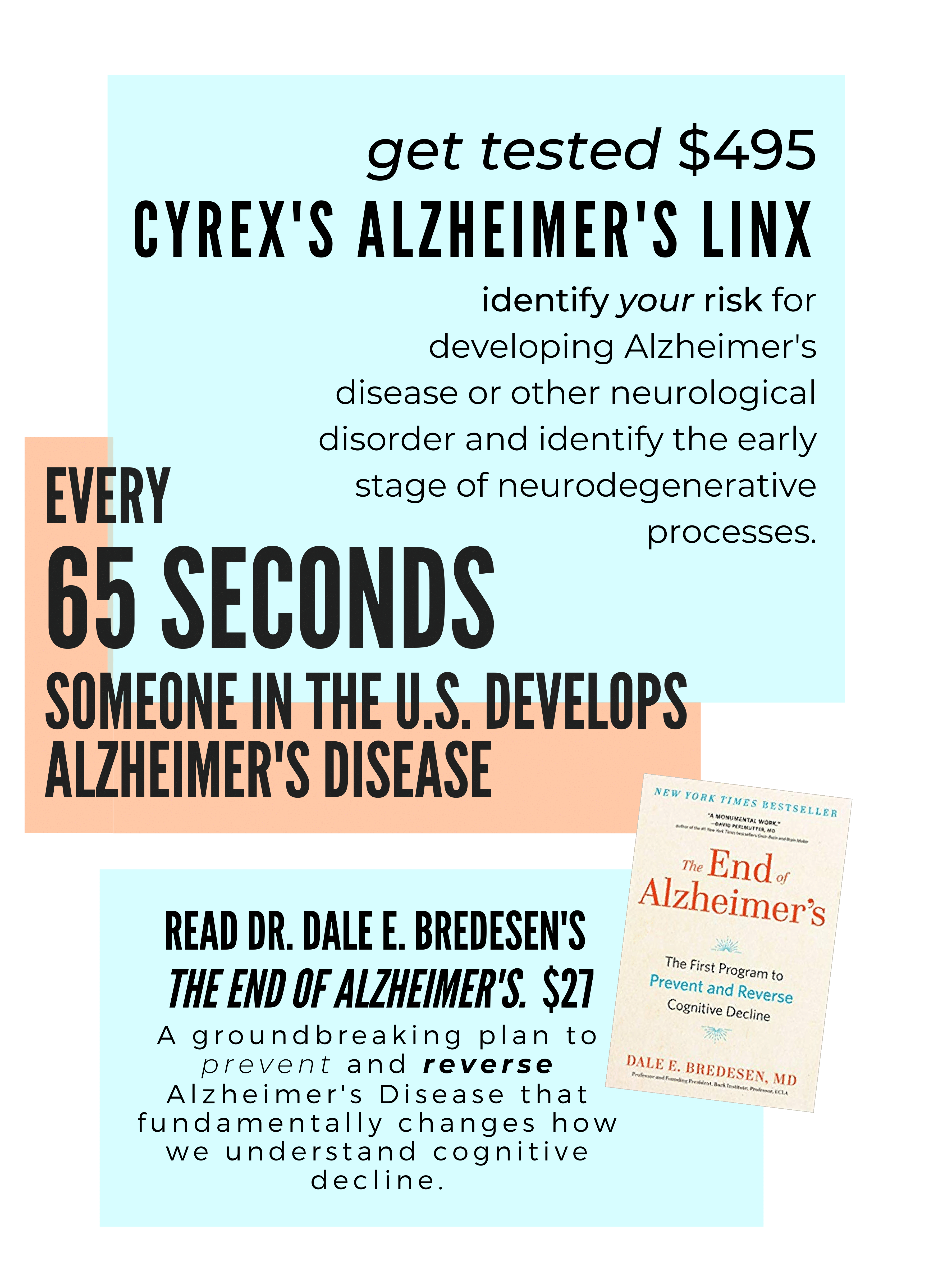 Contact us to oder your copy of The End of Alzheimer's today!
 Alyssa.EnhancedWellness@gmail.com or 601-364-1132
Ambassador of the Month
JoAnn Purvis
      My name is Tamara Laney and I wanted to share what it has been like seeing my mom, JoAnn Purvis, take her health to another level.   For the past thirty years, my parents have been the picture of good health.  Mom is seventy-seven years old and has lived a very active lifestyle, but everything came to a screeching halt last summer.  She started experiencing extreme joint pain in her arms, shoulders, ankles, and hands, to the point where she could not even get out of bed.  After countless doctor's appointments, Mom was diagnosed with rheumatoid arthritis.  I will never forget the phone call from my dad saying, "We have got to figure out what is causing JoAnn's pain; it's not right for an active person to be this crippled so fast."  After that phone call, that is when I started my homework researching many different functional medicine practices and trying to find the best fit.
     Finding a place like Enhanced Wellness Living that would pinpoint the root cause of mom's pain was a relief.  The best part was knowing there was a game plan to heal her leaky gut due to inflammation.  Taking the burden off our shoulders and allowing Kelly's group to share their knowledge on developing a lifestyle of clean eating, exercise, and good sleep habits was exciting!
     I am fortunate to have parents that have been open minded to modifying their lifestyle at their age.  It hasn't been easy; it has taken a lot of effort.  Good things come to those who follow the plan.  As a result of Kelly's help and support, mom is back doing the things she loves to do.  Gardening, cooking, walking, exercising three days a week, attending church events, and socializing with friends.  All these activities free of pain and with an abundance of energy!
     I can't say enough for what EWL has done for our family.  It's been a ripple effect and has allowed all of us to see the value of clean eating.  Mom continues to learn more each month and stay positive along the way.
Tiny Common
Tiny is from Tchula Mississippi and joined the Enhanced Wellness team in 2014 with almost 20 years of medical experience, including time at Golden Age Nursing Home.  Tiny studied at Holmes Community College, is a Certified Nursing Assistant, holds a Phlebotomy Certification, and has plans to continue her education in Nursing.
As our Lab Administrator she enjoys educating patients on testing, not guessing.  Tiny understands the value in the wealth of information testing can provide a patient and contribute to each patients Wellness Journey.  In her free time Tiny enjoys spending time with her family, shopping, and staying fit.
November is also Tiny's birthday month, join us in wishing her a Happy Birthday!